Science Lab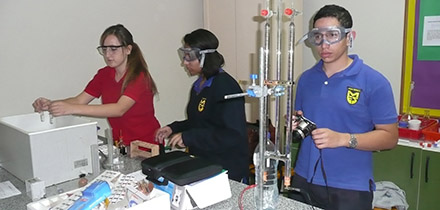 Science is an integral part of all schools and it is very popular here at MES Cairo. The Primary Department has a spacious Science Laboratory where students experiment practically to meet the demands of the National Curriculum of England.
MES Cairo is home to ten extremely well-resourced and fully equipped laboratories. To help facilitate the practical examinations and the day-to-day teaching and learning, the laboratories are serviced by a dedicated preparation room that is maintained by full-time, qualified science technicians.
Our fully qualified Physics, Chemistry and Biology specialist teachers ensure the best facilities have been made available for our students.