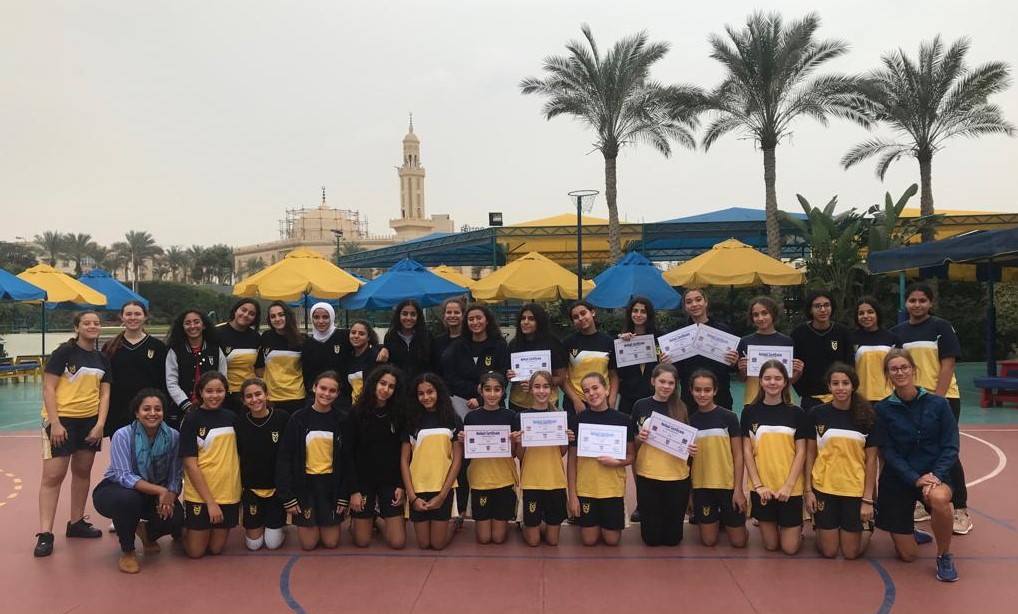 Participation on an athletic team can serve as a crucial component for developing well-rounded young people who exemplify the MES Cairo Graduate Profile. In our continuing effort to promote a healthy lifestyle and develop leadership skills, integrity and tenacity in our students, MES Cairo Cougars compete in the Cairo International Schools Sports Association (CISSA) with possible involvement in several international friendly tournaments.
Student athletes at MES Cairo are held to extremely high standards, both in the sporting arena as well as academically. Each participant signs an athletic code of honour at the beginning of the season and is held tightly to the behavioural, attendance and academic standards set for them.
Athletic teams are divided into three age levels; Middle School, Junior Varsity and Varsity. Each sport focuses on progression of skills, tactics and systems of play through the levels. The sports offered at MES are volleyball, football (soccer), basketball, netball, track and field and swimming.