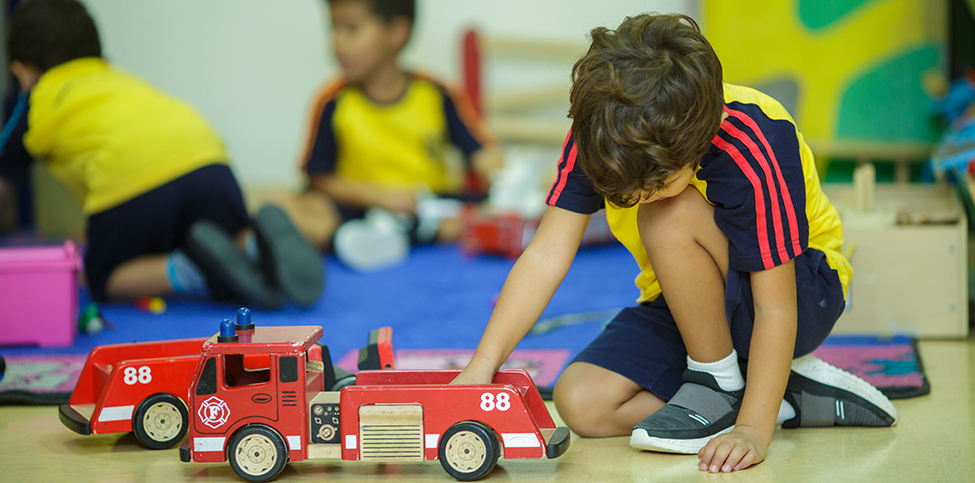 Learning is a lifelong journey. The Foundation Stage (FS) programme encourages all students to become independent, confident learners while focusing on developing our youngest students as inquirers through a play-based learning environment. Our teachers of Foundation Stage, embrace the role of nurturing facilitators, following the students in their interests whilst developing key skills and knowledge that will help them be successful learners.
Our curriculum, based on the National Curriculum of England and Wales, is broad and balanced to ensure all areas of learning are developed utilising skills set out in the Development Matters document and the knowledge and skills outlined in the Early Learning Goals framework. Both documents and our programmes of learning which embrace their principles, lead our learners into the National Curriculum of England and Wales for Primary (Year One through to Year Six).
Ongoing assessments and observations inform teachers of areas to focus on for future planning of teaching and learning experiences and allow teachers to successfully track and monitor student attainment and progress.
When walking into our Foundation Stage classrooms, Pods and outdoor areas, you will see vibrant learning areas which reflect the current topic, maintain students interests and provoke their imaginations. A purposeful learning environment ensures that students work collaboratively, learning to express themselves and their opinions confidently, develop skills in higher order thinking and questioning, as well as ensuring that all learning is meaningful.