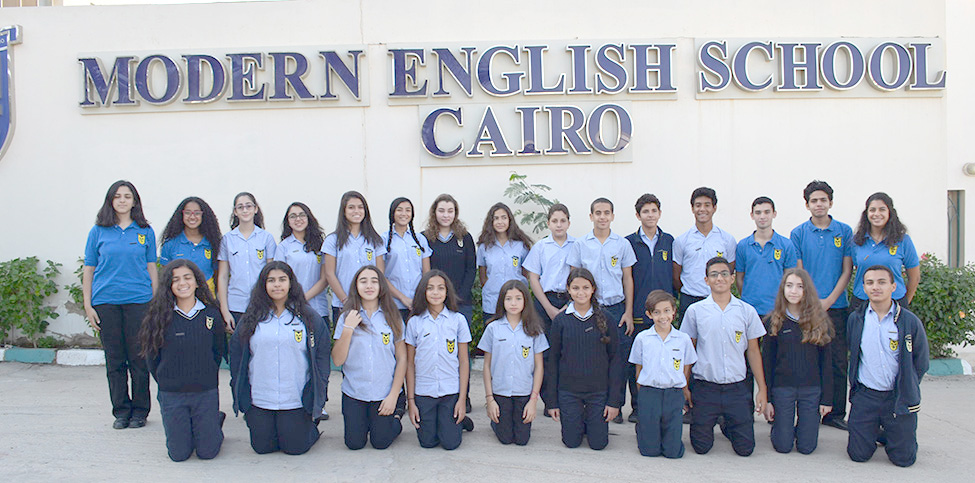 There are several opportunities for Secondary students to assume leadership responsibilities at MES Cairo.
The Senior Student Council, Student Peer Mentors, Athletic Mentors and Secondary Student House Council are all formal structures within our school culture whereby office-holders set an example for younger students, engage in purposeful discussions with school leaders, express student voice and make a considerable contribution to the wider school life.
The Senior Student Leadership comprises six senior students (two from each curriculum pathwway): three of whom are academic scholarship winners and the other three are students recognised by the school as having outstanding leadership capacity. The six Student Leaders plan, organise and run meetings and events based on a range of topics, such as charity, social and fundraising events across the Secondary school.
The Senior Peer Mentor programme enables Senior Students in Year, Grade and IB who identify as having an enthusiastic and positive approach to upholding the school values and ethos. These students organise and run important events across all year groups. They are essential for supporting younger students in their journey through their middle school years and are seen as positive role models. Athletic mentors serve a similar purpose in the context of school sport;Mentors partner with younger teams and support House Events which are sports-oriented, selected based on their own demonstrated commitment to our athletics programme at MES Cairo.
The Secondary Student House Council have student-elected representatives from Year, Grade and IB groups. This group is the mechanism for student voice to be heard by school leaders. This group of highly motivated students are able to identify the vast amount of positive attributes the school has to offer, and they have the opportunity to highlight certain aspects of the school that they feel could be improved.