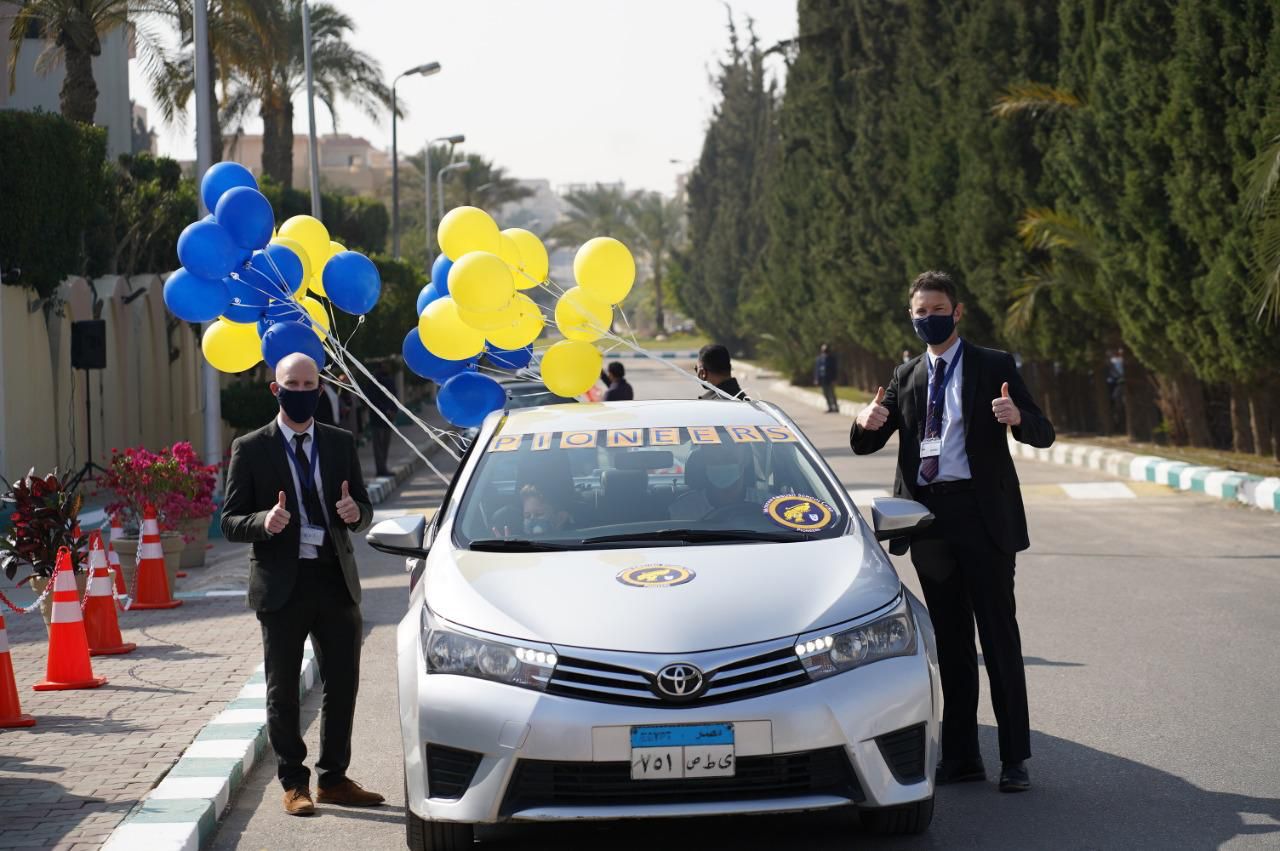 MES Cairo Pioneer Programme
Ethos & Purpose
The Pioneer Programme is a prestigious Programme open to a limited number of students in Y/G 5, 6, 7, 8 and 9. It is designed to develop students' skills and attitudes through a range of planned activities which challenge and inspire the students to do their best. Pioneers act as role models to all students at MES Cairo and actively support whole-school initiatives and events.
Students are awarded badges on the successful completion of each part of the Programme. In Primary, students can earn up to a maximum of 5 badges throughout the year, whereas in Secondary students can earn up to 10 badges. At the end of the school year, an End-of-Year Ceremony is held in the MES Cairo theatre to recognise and celebrate the achievements of the Pioneers.

Programme
Primary Pioneers is delivered through weekly after school workshops by a variety of teachers and skilled coaches. At the end of each badge, students will be awarded a bronze, silver or gold badge depending upon their application, commitment and attainment. In addition, there are regular opportunities for Pioneers to become involved in community projects and other after school responsibilities such as visiting the Keep Egypt Warm factory, contributing to Pink Day and packing donations for the Egyptian Food Bank.
Secondary Pioneers self-select the badges they wish to complete, but they must commit to earning a minimum of three badges in an academic year if they are to pass the year. After graduating from the Pioneer Programme at the end of Year/Grade 9, some Pioneers may wish to continue on to the Duke of Edinburgh International Award.
All Pioneers must have an excellent attitude to their learning at all times. To continue the Programme into Secondary, Pioneers must reapply at the start of Year/Grade7. It is important that students demonstrate their desire to continue in Secondary, because it becomes more challenging as their workload increases and many badges happen outside of regular school hours. The rewards for continuing are great, with residential trips out of school and new experiences that students may never have tried before.